Power Hall Refectory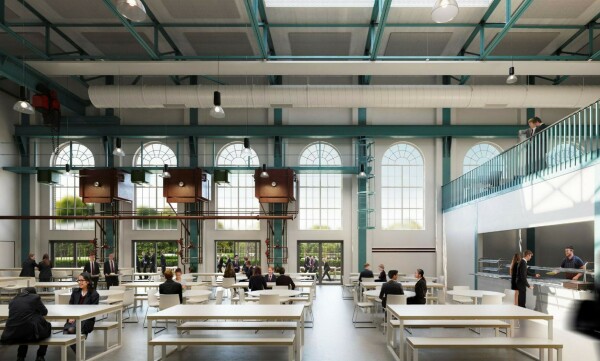 Our Refectory, fuelled by Educaterers, is designed to offer a range of healthy, nutritious foods and drinks at break and lunchtime
As pupils work hard in their studies and on the sports field, it's more important than ever to provide them with nutritious, healthy food that helps fuel them physically and mentally to achieve their goals. To contact the catering team directly, email refectory@houltonschool.org.uk

£2.30 to £3.00 per day is sufficient, and £3.50 if you wish to purchase a snack at morning break as well. Our meal deals start at £2.30. A popular range of paninis start at £1.50, hot baps from £1.30, pizza for less than £1.00 and chilled drinks from as little as 40p. With baguettes, sandwiches and filled rolls starting from around £1.50 our menus really are great value for money. 
At morning break there is a range of hot savoury snacks, sandwiches and bakery items, fresh fruit and soft drinks for sale from around 75p. Food can also be purchased at break to eat during lunchtime activities. 
Our school operates a cashless payment system where parents and carers add credit through ParentPay.
We do not accept cash payments in the Refectory.
The cashless payment system that operates at all our service points means that children who are receiving free school meals will not stand out from the crowd. First, check if you qualify, then register by clicking here. 

Menus