Principal's Welcome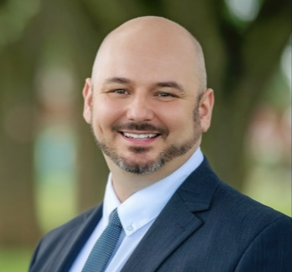 It is my great pleasure to welcome you to our Houlton family, where innovation, aspiration and excellence are at the heart of all we do. As Her Majesty's Inspector, Nicola Harwood noted when Ofsted last visited us in 2021, we '...place spiritual, moral, social and cultural education at the heart of the curriculum so that pupils flourish and are well prepared for life beyond school.'
We have the privilege of occupying the Grade II historic listed buildings that previously housed Rugby International Radio Station. Inspired by our heritage, we enjoy our very own Communications Centre, fully resourced with a library and professional radio and television broadcasting station, allowing us to continue the historic legacy of our campus. Some established schools are lucky to be provided with refreshed, enhanced facilities in one or two specialist subject areas, such as the Arts or STEM; however, our pupils enjoy state-of-the-art facilities alongside stunning heritage buildings across the entire curriculum.

Our £40m, 20-acre campus provides a truly exceptional school experience for our pupils: a genuinely inspirational setting for them to learn and grow. Our brand-new facilities on campus include a purpose-built Sports England compliant Sports Centre, dance, acting and fitness studios, STEM and computing facilities. Our pupils also have access to incredible art studios with a photography dark room and kiln for those children who like to be creative. Then there's the wonderful 'Power Hall Refectory' that pupils can use before school, at break and at lunchtimes, formerly the engine room of our campus and now fuelling pupils' learning each day.

At Houlton School we have the highest expectations of our pupils: excellence is expected in all aspects of behaviour and attitudes, and pupils will be expected to always do their very best. Uniform and standards of appearance are important and traditional here: we expect them to be worn correctly and with pride as the foundation of everything else we do as a family. We encourage our pupils to always model our values and will support them in all aspects of school life, providing them with the very best teachers, facilities and opportunities to explore their emerging talents.
Michael McCulley
Principal