Ofsted
Lead inspector Access

Should the academy be inspected, the Lead Inspector can click here to obtain the information required pre-inspection. The Principal will give the password to the Lead Inspector during the pre-inspection phone call.
oFSTED REPORTS
We were visited by Ofsted just before we opened for a 'Free School Pre-Registration Visit'. An advice note about Ofsted's findings is available to view in full below. However, this advice note will not give a 'judgement' in the familiar four Ofsted Categories of 'Outstanding/Good/Requires Improvement/Inadequate' as the school was not yet open when it was carried out.
Leaders are highly effective in running successful schools and are suitably ambitious for this new school; they are committed to providing a world-class education and transforming the lives of all stakeholders. Pupils flourish and are well prepared for life beyond school
New free schools are not usually formally inspected under Section 5 until they have been open for three years. Therefore, we anticipate our first formal inspection taking place in the academic year 2023-24.
Some highlight's of Ofsted's findings when Her Majesty's Inspector, Nicola Harwood, visited us:
Quality of leadership in and management of the school
All the relevant policies, plans and risk assessments are in place to promote pupils' learning and well-being. Leaders and trustees are highly effective and have considerable experience in running successful schools. They have given very careful consideration to how this school will be established and grow over time. Leaders are suitably ambitious for this new school community. They are determined and committed to providing a world-class education and transforming the lives of all stakeholders. Leaders have a full understanding of the regulatory requirements. 
Spiritual, moral, social and cultural development of students
Policies and plans for personal, health and social education reflect the trust's values of kindness, loyalty and courage, and the school's commitment to developing confident individuals and responsible citizens. School timetables show how leaders will use tutor time and pupil leadership programmes to promote fundamental British values. They place spiritual, moral, social and cultural education at the heart of the curriculum so that pupils flourish and are well prepared for life beyond school.
Welfare, health and safety of pupils
School policies for positive behaviour management and anti-bullying provide clear guidance and procedures for pupils, staff and parents. The safeguarding policy has regard to the latest government guidance. Leaders have drawn up a range of very comprehensive policies such as health and safety, first aid and risk assessment. Roles and responsibilities are made clear in each document. All policies are bespoke to the school and comply with statutory guidance.
Suitability of staff, supply staff and proprietors
An appropriate single central record is already in place and all required checks have been completed for senior leaders. Leaders follow safer recruitment procedures when appointing the staff team. The trust HR manager is tenacious in ensuring that all pre-employment checks are completed on new staff before school starts in September.
Premises of and accommodation at schools
The school campus provides a range of classrooms, laboratories and specialist teaching spaces resourced to enhance pupils' learning and meet all the relevant standards. Suitable changing rooms, showers, toilets and medical facilities are in place. The school has a large sports hall, a dance studio and extensive outdoor space.
Provision of information
All the required policies and information are already on the school's website including an up-to-date safeguarding policy. Printed copies of policies and information are available on request. Pupils starting in September have been sent personalised, relevant information by post.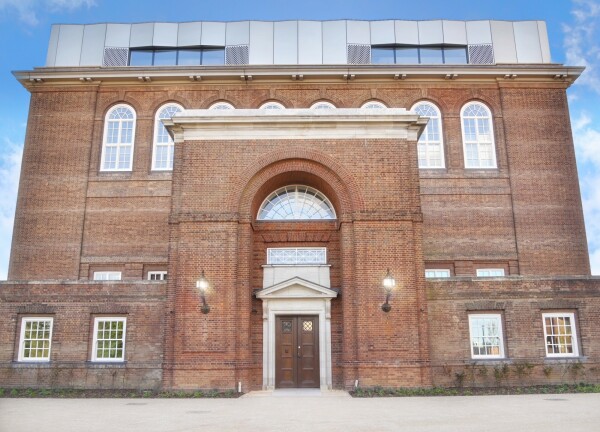 Our page on Ofsted's website can be found here.