Values and Ethos

Innovation, Aspiration and Excellence


Mission Statement:
'To prepare pupils for the challenges and opportunities of their future lives through a world class curriculum, transformational learning experiences and the promotion of innovation (we're not afraid to take risks), aspiration (we set ourselves challenging goals) and excellence in all aspects of the school experience (we do everything to the best of our ability): once they have joined our Houlton family, pupils will enjoy the proud legacy of being members of our community for life.'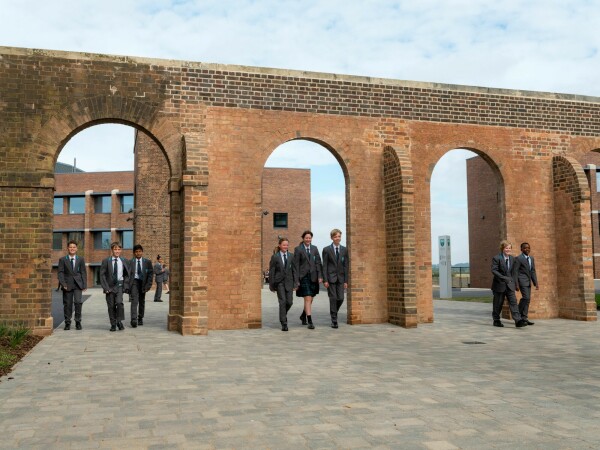 Strategic Aims for all that we do:
Our Houlton family aims to be:
Excellent in our provision of

 

transformational learning experiences;
Excellent in our

 

expectations for, and from, every pupil;
Excellent in the

 

tending of our Houlton family relationships;
Excellent in our

 

attention to detail

 

in all that we do; and
Excellent in our

 

recognition and celebration of all that our Houlton family does well.
We will seek innovative ways of creating transformational learning experiences so that pupils and staff alike have the highest aspirations towards excellence in all that we do at Houlton.
We will build upon our existing secondary academy's knowledge and experience of the community of Rugby to ensure that Houlton's future reputation and service provides for all aspects of the community, including those members who are disadvantaged.  The geographical proximity of Houlton School to Ashlawn School means we share priority areas and have a good understanding of the communities we serve.